Rubelli weaves art at the Venice Biennale
If you haven't gone yet, plan your visit to the Venice Biennale after the summer crowds of August. Venice is the home of Rubelli and you can see   their contributions to this years event.
The Rubelli Group contributes with two significant activities to the rich programme of collateral events due to run alongside the 59thedition of the Venice Biennale d'Arte.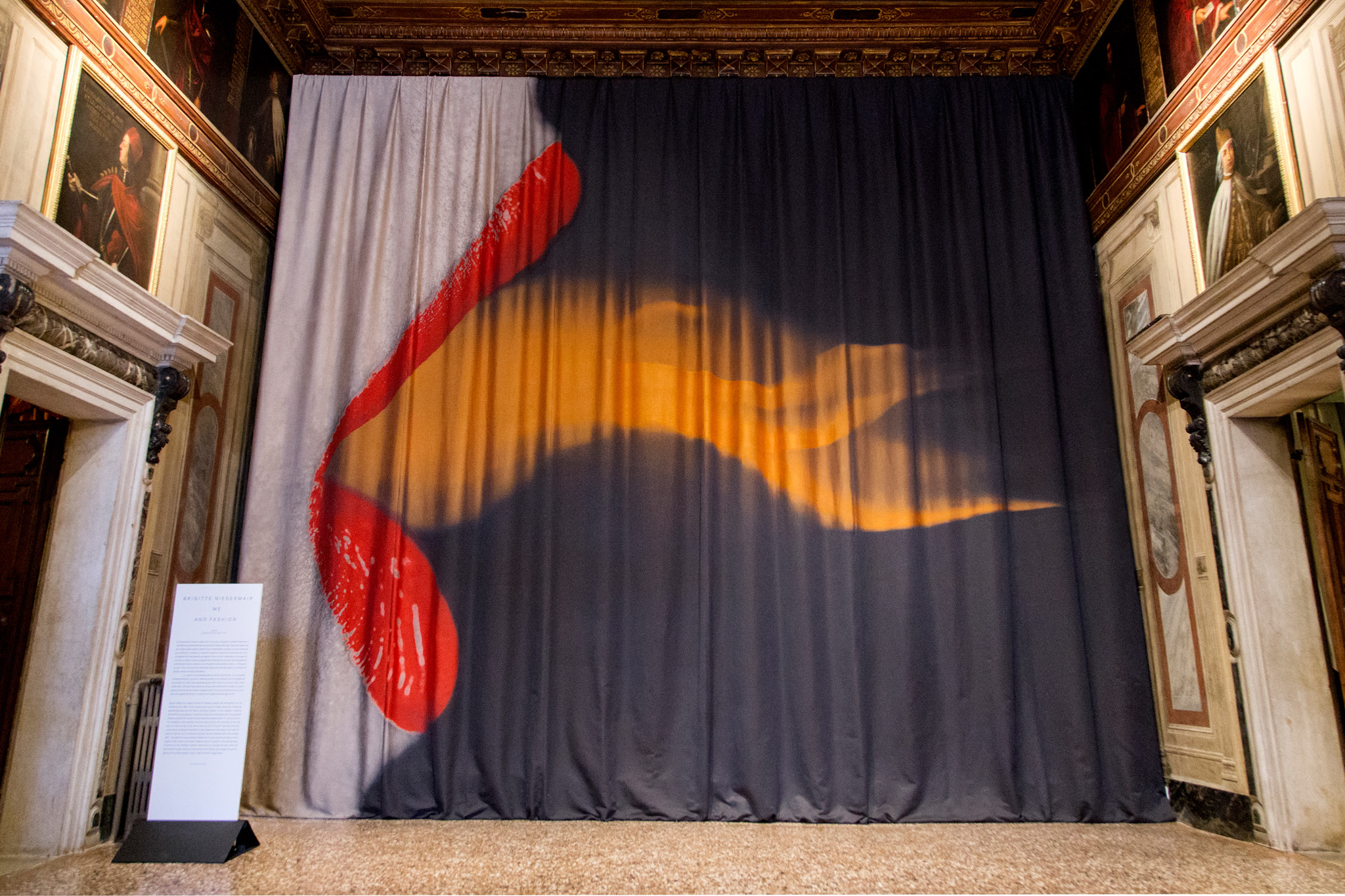 ME AND FASHION BY BRIGITTE NIEDERMAIR
Rubelli has produced the spectacular 6 x 8 metre cotton lampas on display at Palazzo Mocenigo as part of the exhibition titled "Brigitte Niedermair – Me and Fashion 1996-2018", where one of the most iconic photos by the South Tyrolean artist has been "transformed" into a contemporary tapestry.
Exhibition Info
Title: Brigitte Niedermair – Me and fashion 1996 – 2018
Dates: May 9 – October 24, 2019
Venue: Museum of Palazzo Mocenigo. Study Centre for the History of Textiles, Costume and Perfume
Address: Santa Croce 1992, Venice
Opening Hours: 10:00 am – 5 pm (closed on mondays)
LOOM BY MARCELA CERNADAS
In collaboration with Galleria Michela Rizzo, the "Loom" installation/exhibition by Argentine artist Marcela Cernadas opens at Ca' Pisani Rubelli set out in the rooms of the Rubelli showroom and historical archives.
Exhibition Info
Title: Marcela Cernadas. Loom
Dates: May 10 – October 10, 2019
Venue: Ca' Pisani Rubelli
Address: Ca' Pisani Rubelli, San Marco 3395, 30124 Venice
Opening Hours: Monday – Friday, 9:30 am – 1 pm / 2 pm – 6:30 pm
Entrance: Free