PERENNIALS
It's Mid-May, where has all of the time gone?  Despite the showroom being closed, Elements has been busy. First off, Elements would like to thank all those who replied to our survey, your feedback is invaluable and will guide us on our path to re-open more relevant, responsive and effective.
At the beginning of April we were approached by Terry S.A., exclusive distributor of Havaianas in the Philippines and owner of CommonThread and Aura Athletica, to collaborate in making reusable masks. I gathered fabric (100% cotton, cotton/poly, solution dyed acrylic) which was not too thick, and sent them boxes and rolls of fabric.  Their designers sorted through the boxes; selected fabrics due to the appropriate thickness, breathability, washability; and developed different prototypes.  The masks are hand sewn and in a true sense of  bayanihan – the " >" emblem is to remind us all that we are greater than this pandemic.  Children sizes have not been left out!  We hope to have stock soon.
From fabrics samples to prototypes.
While our efforts will help the local community, Perennials also took action early April. They started the #THE HEARTOFDESIGN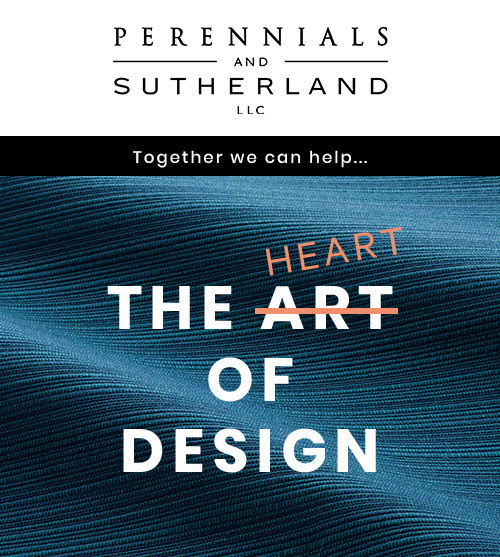 PERENNIALS AND SUTHERLAND ARE PROUD TO BE MAKING BLEACH-CLEANABLE MASKS FOR FRONTLINE WORKERSWe love seeing our industry come together during this critical time to help make a difference for the heroes on the front lines of this pandemic. Please join us by sharing how your hearts have contributed to helping your fellow co-workers, clients and the world at large.
#THEHEARTOFDESIGN
To date, they have donated over 25,000 masks made in their facilities in Dallas, Mexico and India.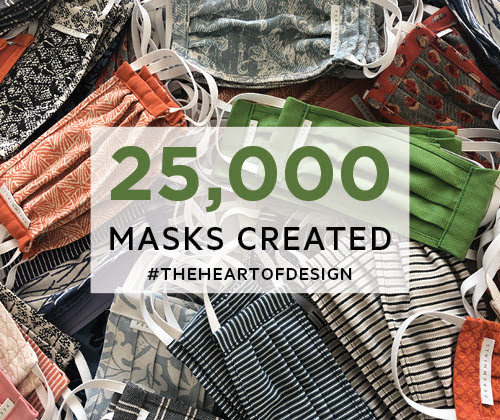 Share your story on Instagram using the hashtag
#THEHEARTOFDESIGN