LORENZO CASTILLO


Continuing from Newsletter: Issue 16, We now feature the Lorenzo Castillo collection of textiles and wall coverings from Gaston y Daniela.
Lorenzo hails from Madrid and started out as an antiquarian before becoming the revered, international interior designer. His passion for color, texture, drama and history can be seen in his collection(s) for Gaston y Daniela. Within his interior design projects, there is a beautiful harmony of elements from the 16th and 17th century up to modern textures and materials. He is inspired by the past and creates interiors for today.  Lorenzo says "Modernity should be complemented with tenderness and humanity, which can be achieved with elements such as antique items."
Elements brings you VOL VI:
Taken from the catalogue, Elements wants to share with you Lorenzo Castillo's inspiration for this collection. What is particularly important is the application of his style on indoor-outdoor textiles. These fabrics are washable, fade resistant and durable. Something to consider when we think about maintaining our homes.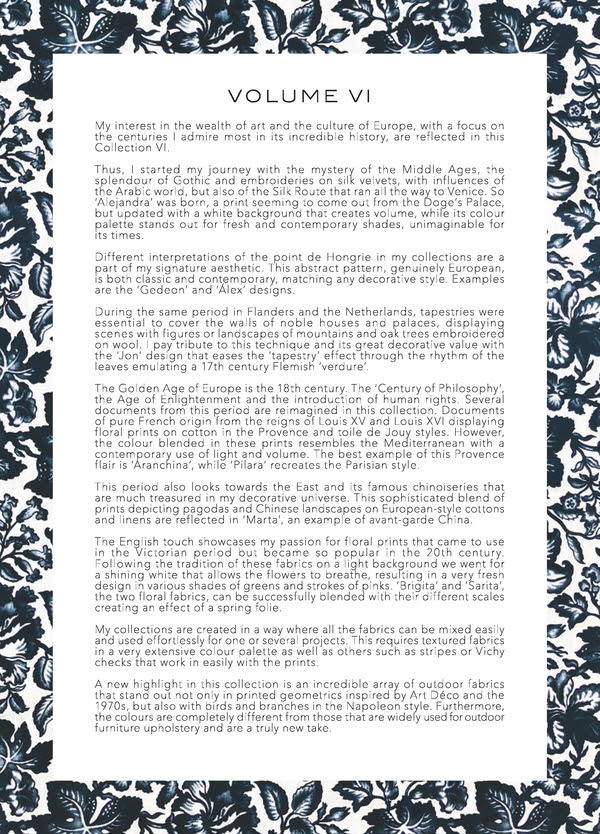 We hope you can find time to see this collection either in our showroom or through a presentation in your office. Once we can re-open, we will be ready.
Stay safe…